I was so excited to hear from a favorite client, A from Canada, when she initially contacted me about her ideas for her son's upcoming birthday party a few months ago.  The title of her email to me was "Funny Request" and I just knew before I even opened up the email that this would be a fun, challenging, and special project.
A's son is obsessed with all things Lawnmower.  Not ride-on mowers, not John Deere, but push mowers and all things lawn care.  So we collaborated to create the perfect custom invitation for this Lawnmower themed birthday party: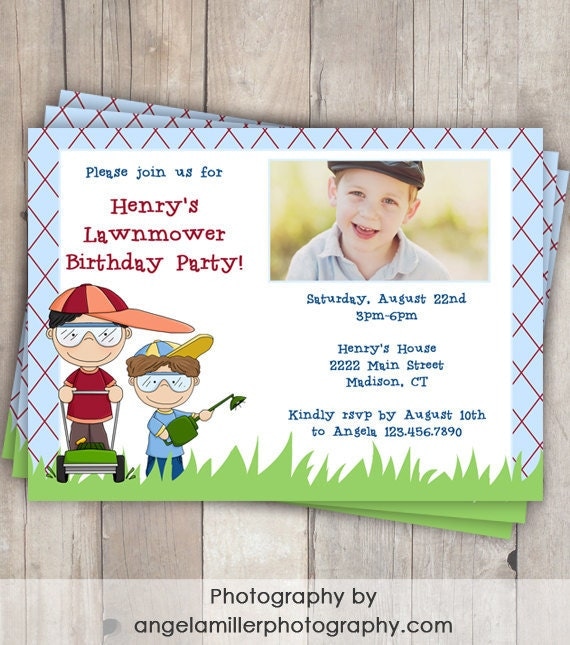 From there, I created a custom party package for Angela that she printed and assembled on her own, including a banner, stickers, favor tags, signage, and lots more.  Here are the pics she shared with me of her handiwork:
Favor bag tags and custom stickers for the Seed packets
Look at all those party favor bags with the Lawnmower motif!
And the best part of all….check out this gorgeous cake!
Cake Design by Slice Cake Design